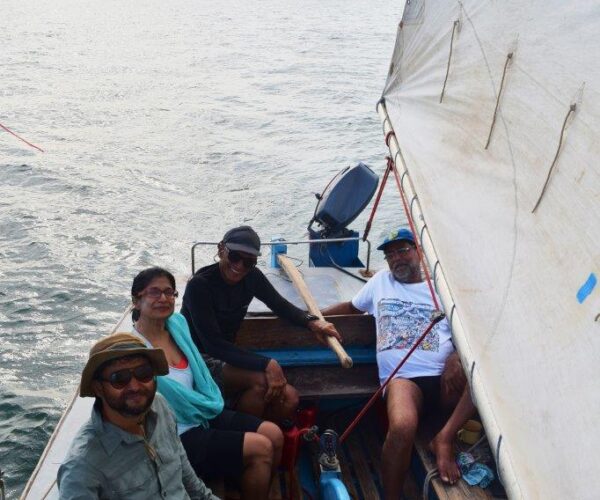 A day out on the water may be just what the doctor ordered. When sailing, just seeing everything from the water gives one a completely different point of view to the world. Our sailing boats are powered only by the wind. There's no irritating throb of an engine, just the sound of the wind in the sails and the waves splashing. Sailing is relaxed and peaceful. There's no need for speed. We go at the pace of the wind (which, sometimes though, can be really fast).
You don't need to know how to sail! Our crew will be there with you.

List of upcoming events
SAILING
LOOKING FOR A PRIVATE/GROUP ACTIVITY?